Hiphop, Dancehall, Waacking, Break, Popping, House classes and more.
We are the only street dance school in Iceland with the most experienced street dance
teachers in the country. Our semesters are from january - april and from september -
december, each semester is 12 weeks.

Here you can see the current or new schedule.

We have classes for 7-9 years, 10-12 years, 13-15 years, 16-19 years and 20 / 30 years +.
Do you want to sign up? Email me: brynjapeturs@gmail.com

PRICE:
12 weeks course, twice a week: 31.900 kr.
12 weeks course, once a week: 18.900 kr.

REDUCTIONS if you want to take more than one course:
12 week course, three times a week: 38.900kr. / four times a week: 45.900kr. / five times a week: 49.900kr.

LOCATIONS
ÍR Heimilið. Skógarseli 12 in Breiðholt
Miðberg, Gerðubergi 1 in Breiðholt
KSÍ, Engjavegi 5 in Laugardalur
Fylkissel. Norðlingabraut 12 in Árbær
Listdansskóli Plié. Víkurhvarf 1 in Kópavogur
Sjálandsskóli. Löngulína 8 in Garðabær
Grótta. Suðurbraut 8 in Seltjarnarnes

____________________________________________________________________________

POLISH
Szkoła Tańca Dans Brynju Péturs  jako jedyna w kraju specjalizuje się w stylu Street Dance,
zatrudnia  też najbardziej doświadczonych nauczycieli, specjalizujących się w tego typu tańcu.
Prowadzimy zajęcia z Hip-Hopu, Breakdance, Popping, House, Dancehall, Waacking, Top Rock
i wielu innych.
Na zakończenie każdego semestru organizujemy pokazy, doroczne konkursy tańca oraz party
taneczne (dance party). Nasi uczniowie biorą również regularnie udział w wielu innych pokazach
i projektach.
Prowadzimy zajęcia dla grup: 7-9 lat, 10-12 lat, 13 lat+, 16 lat + oraz  20 / 30 lat +. 
Zajęcia prowadzone są zarówno dla początkujących jak i bardziej zaawansowanych.






How we construct each class
We get to know the groove / technique of each style and foundation.

In each class we go through basic moves, drills, social dances or technique so you'll
learn more than just choreography. You'll learn party dances of hiphop (the social
dances) from the 1980's - 2000's, dancehall dances and the technique to wining,
waacking basics and drills with musicality exercises, break basics and the technique
neccessary to perform floor moves, isolations and muscle control of the popping style
(also waving) and the groove called jacking as well as foundations of the house style.

Then of course you'll get a fresh combo / choreography in each class. Sometimes we
spend more time doing steps and exercises but other days we'll spend more time in
choreography. We try to make each class different and interesting for you guys :)
We LOVE these styles and we're huge fans of the cultures so you'll also hear about the
history. Knowledge is power for dancers, these styles all come from the streets and
every street dancer's strength is in good FOUNDATION (basic steps, technique, history).

Everybody is welcome, complete beginners and those with a dance background.
Its ALL LOVE.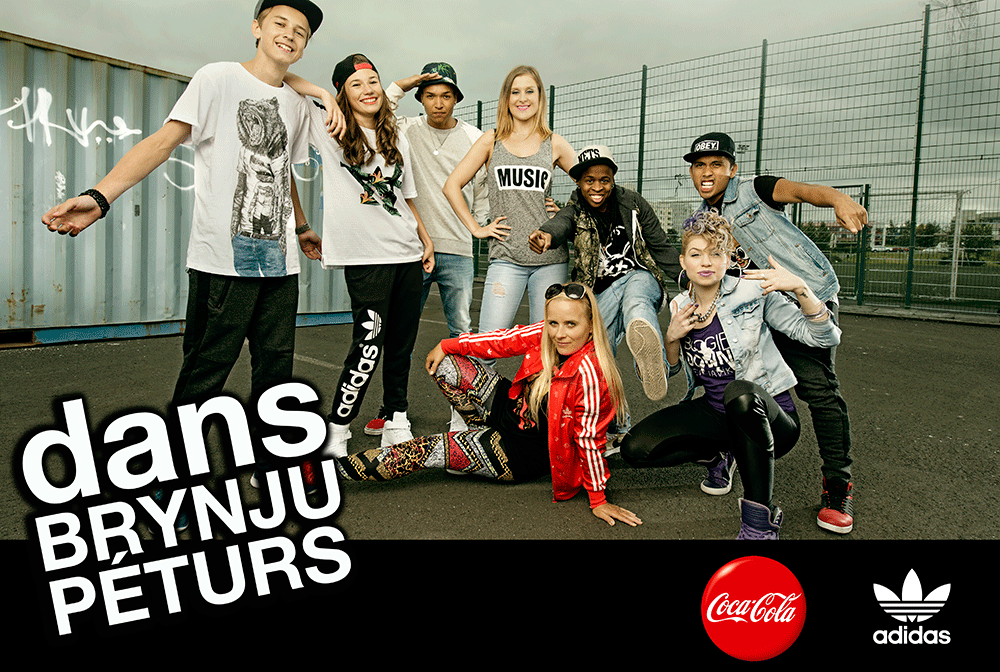 HIPHOP
Hiphop comes from New York, the hiphop culture is born in the early 70's in the Bronx.
The first dance style of hiphop is of course b-boying or breaking. In the mid 80's this
dance style becomes seperated from b-boying and funk styles (from the west coast:
popping and locking). Hiphop dance encorporates what people did together at parties:
social dances which are called "the party dances of hiphop". The style evolves with
the music and many new dances are born each year, and each dancer's personality
can bring new flavour to the style. Its beautiful! In my classes I also go through the
basics in waving and popping (VERY basic, Im not a popper but the basic technique
helps me in my interpretation of hiphop. I use waving alot f.e.)

We learn dances and hear music from the 80's, 90's and 2000's, you learn about the
culture and my choreography is sometimes very true to style... but sometimes I let
myself go completely out of the box. But you'll always hear where my influences come
from :)



DANCEHALL
Dancehall comes from Jamaica. When the reggae sound evolved to a more
"commercial" vibe in the late 70's / early 80's the dance was born. The heart of
the style is in the name, people got together in the 'dance halls' to party and
dance. And like in hiphop they have 'social dances' called the dancehall dances.
Artists often introduce to the audience when a choreographer has made a new
dance. Or they make songs about popular dances where they tell you how to do
it and hype up the choreographer. Its alot of fun! Also present in this style are
very big hip movements, called 'Wining'. This is a very sexy part of the style, I
love it and I think the technique of it is just insane.

We go through old and new dances, hear the songs that go with them and about
the choreographers. You learn the basics to wining and more complex moves in
the advanced classes. Again sometimes the choreography is true to style, but
sometimes I go a little bit out of the box. Foundation is KEY, then I show you
where Im at at this moment in the style in my choreography :)



WAACKING
Waacking is born in the gay clubs of Los Angeles in the early 70's, done to disco
music. The fast pace of the beats and emotion of the singing prompted the queens
to do fast rhythmic arm movements with ALOT of performance and drama in their
interpretation. Its a gorgeous style with so much flare and personality. In the
beginning their influences came from Hollywood actresses of the 40's, 50's and 60's.
Rita Hayworth, Greta Garbo and more. Recently the style has been making alot of
headway, getting very popular around the world.

In my classes we learn about the foundation, do alot of drills to sharpen our arms
and musicality exercises. You are all encouraged to freestyle and interpret varius
songs. Then the choreographies show you my relationship with the style at that
moment... sometimes Im very true to style and sometimes we go on adventures
outside of the box :)



ABOUT BRYNJA
My name is Brynja Pétursdóttir, I've been arranging and teaching classes since
2004 in Reykjavík. I study in New York mainly, I go every year to meet up with my
teachers and experience the dance scene where it all began (i.e. hiphop). I've also
been to London, Paris, Copenhagen and Stockholm to study, take classes, audition
and enter battles. I'll always be a student first and I have great respect for my
teachers and those who let me into their world and allowed me to understand and
appreciate this beautiful culture. When I go to NYC I study hiphop, waacking,
vogueing, dancehall, popping, house and locking. I take alot of private classes as
well with amazing people who have great knowledge to help me understand in depth
more about the styles. The culture of each style is so rich.





Im a dance instructor, choreographer and I manage Dans Brynju Péturs.
Also the owner of Boogie Down Reykjavík, a clothing line for dancers and street wear!
Its all icelandic, I design the clothes with the help of great clothing designers.

Here you can see Boogie Down Reykjavík!





I haven't gotten around to putting my whole website in english, these are probably
the most asked questions. If you have any inquiries or want to sign up for a class,
please e-mail me: brynjapeturs@gmail.com


Hope to see you in class! :)
-Brynja.